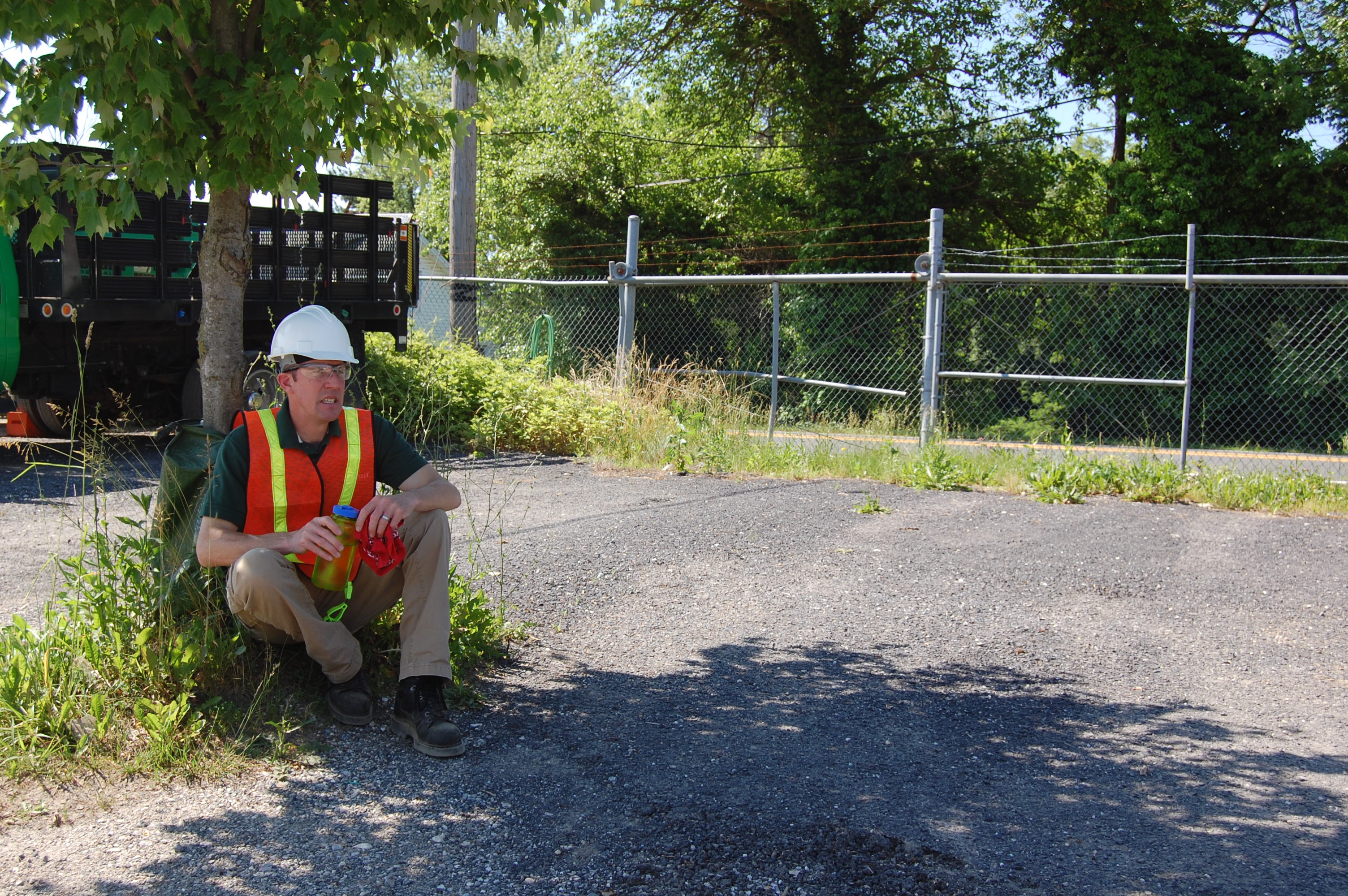 Rest in shade
Good Practice
This image shows an example of a safe work practice.
Summary Statement
OSHA emphasizes the importance of shade in reducing the risk of heat-related illnesses. Cheap canopies are available to provide shade if no natural shade is nearby. CPWR's Construction Solution has an entire solution on equipment for reducing heat exposures.
June 2015
Working in the heat

This series of images was taken courtesy of Sun Rentals showing commonsense steps to prevent heat-related illnesses.
Weather Conditions, Bricklayer, Cement Mason, Electrical Worker, Flagger, HVAC, Laborer, Landscaper, Operating Engineer, Painter, Pile Driver, Reinforcing Ironworker, Roofer/Waterproofer, Scaffold Erector, Stonemason, Structural Ironworker, Demolition, Disasters, Heavy & Highway, Industrial, Renovations, Residential, Images
Heat, shade, heat stress, stroke, syncope, exhaustion