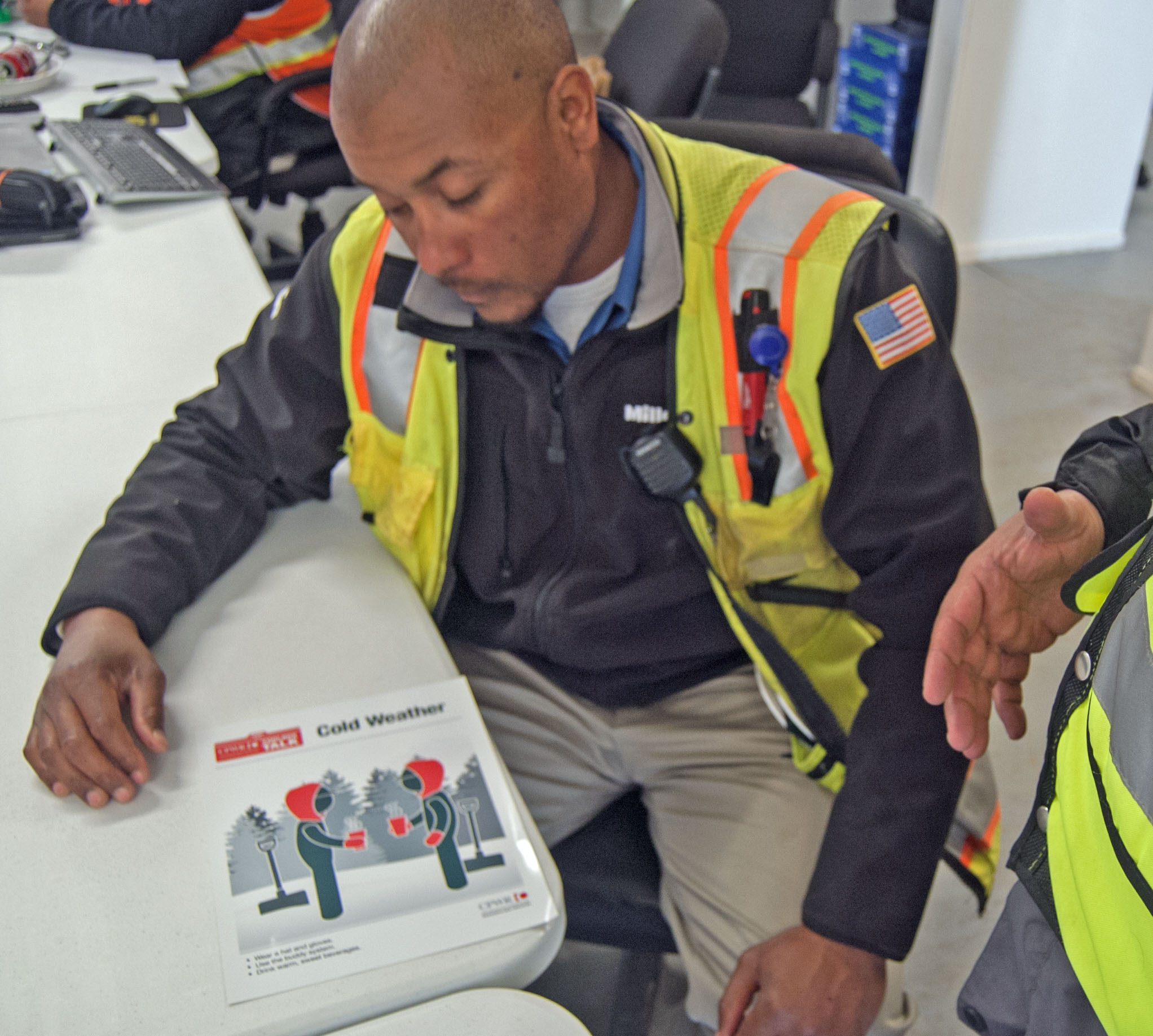 A CPWR toolbox talk on the jobsite
Good Practice
This image shows an example of a safe work practice.
Summary Statement
Photo shows a toolbox talk – part of CPWR's toolbox talk series – that was created by CPWR based on research conducted by National Institute for Occupational Safety and Health (NIOSH).
November 2015
Toolbox Talk Photos

These photos are taken at the same early morning toolbox talk in McLean, VA, which was provided in English and Spanish.
Safety Culture, Weather Conditions, Bricklayer, Carpenter, Cement Mason, Electrical Worker, Laborer, Maintenance Worker, Operating Engineer, Painter, Plasterer, Reinforcing Ironworker, Roofer/Waterproofer, Structural Ironworker, Commercial & Institutional, Disasters, Heavy & Highway, Industrial, Renovations, Residential, Images
toolbox talk, safety minute, tailgate talk
Hoar Construction, Photo by Neil Lippy