Summary Statement
Presentation on research conducted on the use of jackhammers in construction and the hazards.

Background
In construction…

5 out of every 100 workers injured
>50% of injuries = Musculoskeletal Disorders (MSDs)

Jackhammering causes back and shoulder MSDs
Stuck jackhammer = increased strain
Looking for a solution to help prevent MSDs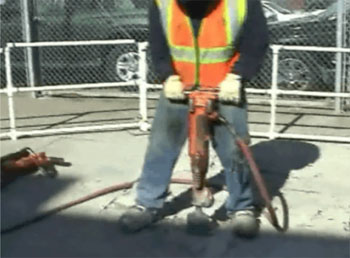 Jackhammer Lift Assist
Pneumatically powered "foot" pushes jackhammer out of the ground
Reduces effort of lifting/repositioning jackhammer
Decreases back and shoulder strain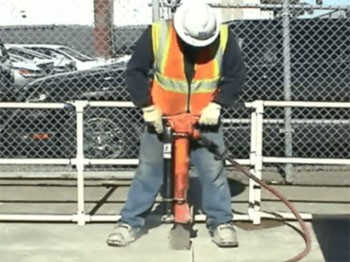 Lift Assist available to workers at PG&E
Workers prefer not to use device

Objective
Find out why many workers prefer traditional method of jackhammering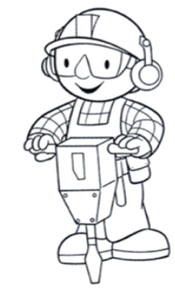 Methods
Site visits at PG&E (2)
Worker interviews (4)
Worker Questionnaires (4)
Interviews with Ergonomist and Construction experts
Interview with PG&E union rep (IBEW 1245)
Visited Northern California Laborer's Training Center in San Ramon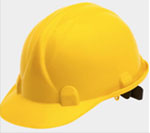 What we learned
THE GOOD:
Helpful on flat, open ground
Reduces back and shoulder strain
Well accepted once workers give it a try
THE BAD:
Not appropriate for all situations (hills, limited space)
Decreases accuracy of work
Large reach for activation trigger Adds 10lbs weight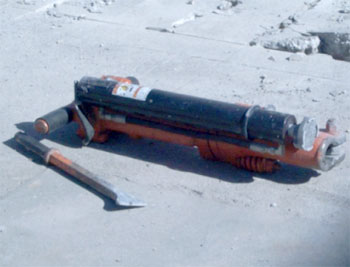 Evaluation
"It's a good idea, but it needs some work"
-PG&E construction worker
Recommendations
Decrease activation trigger reach
Decrease weight of device
Modify foot such that it conforms to sloped surfaces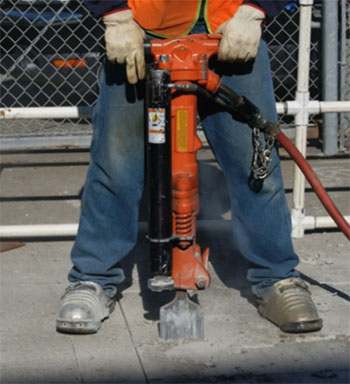 Larger storage compartment for device
Put jackhammer away as a team when possible
Conduct periodic safety training for individual work crews on jackhammer risks and precautions.
Incorporate Lift Assist into initial jackhammer trainings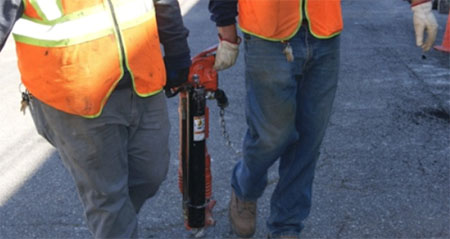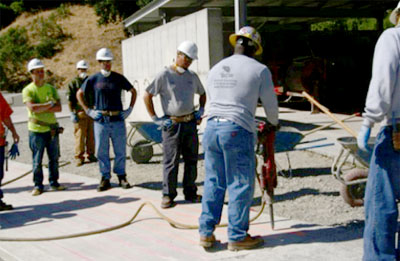 Challenges
Project time limitation
Small Sample Size
Not much literature specific to Jackhammer MSDs
Jackhammer injuries not limited to MSDs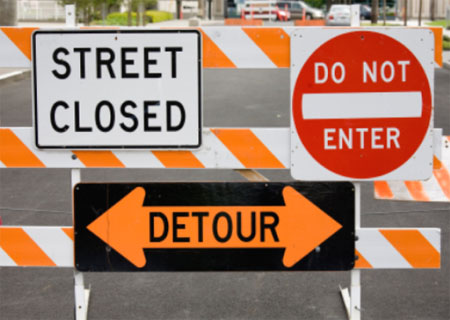 Issues
Noise
Vibration
Road Traffic
Silica Dust
Successes
Cooperative PG&E liaisons and crews
Interviews with ergonomics and construction experts
Sufficient videotape footage
Understanding additional construction work hazards that we were not previously aware of.
Acknowledgements
UC Ergonomics Lab
Maggie Robbins
Dr. David Rempel
Betsy Llosa
Staff
CA. Dept. of Public Health
Dr. Bob Harrison
David Harrington
Staff
Association of Occupational and Environmental Clinics
Occupational Health Internship Program
PG&E
Garret Chang
Taisir Shurasa
Work Crews
Northern CA. Laborer's Training Center
Ollie Hurl
Jerome Williams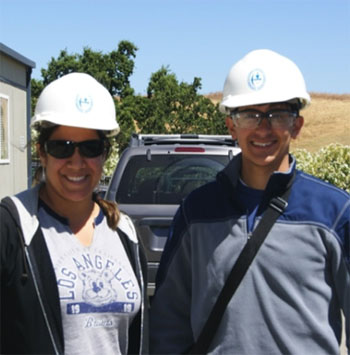 Questions?